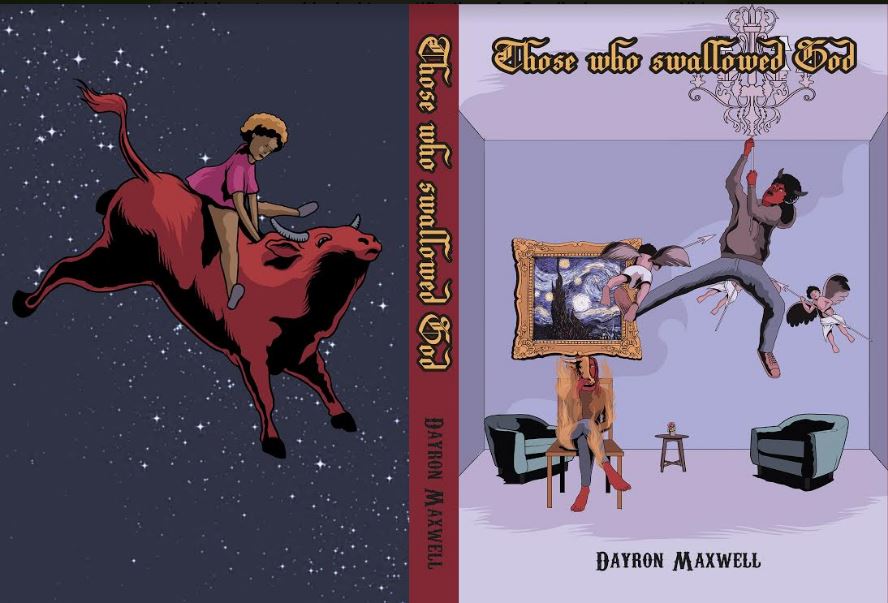 Featured Author Dayron Maxwell
My name is Dayron Maxwell. I am college graduate with a major in English. I enjoy writing YA fantasy and coming of age fiction. In my spare time, I enjoy traveling, reading, and working out.
Those Who Swallowed God
is the first of book of the series,  "The Adventures of Narvix," The second book called the Heart of the Chimera will be published soon.
---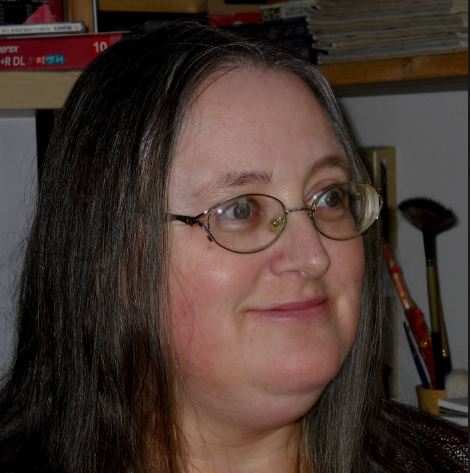 Featured Author Madeleine McLaughlin
Madeleine McLaughlin was raised in White Rock, BC but now lives in Ottawa, Ontario. She wrote poems and short stories as a child until grade 12 but stopped in the eighties. Later, she began again, this time with an eye to publishing her writing.
After having published in magazines, most notably Canadian Stories, she published her first short story with MuseItUp Publishing in 2011. It was followed by Beggar Charlie, a story of 20,000 words which was a finalist in the Wishing Shelf Book Awards.
The Devil's Witches is her longest story to date, with a word count of 45,000 words.
Hobbies include window shopping and walking. She lives in an apartment with a roommate.
Carmen Amato writes stylish suspense and mystery, including the Detective Emilia Cruz police procedural series set in Acapulco and optioned for television. Emilia Cruz is the first female detective on the Acapulco police force, confronting Mexico's drug cartels and legendary government corruption.
Originally from New York, Carmen's books draw on her experiences living in Mexico and Central America, as well as travels across the globe. Her fan favorite Mystery Ahead newsletter is filled with the pro writing tips and insights that supercharge her novels, as well as mystery reviews and interviews with fellow mystery authors.
Visit her website at carmenamato.net to subscribe and get a free copy of the Detective Emilia Cruz Starter Library. Three chapters, two novellas, and one unforgettable cop.
See why Amazon Hall of Fame reviewer Grady Harp wrote: "For pure entertainment and a gripping story likely resulting in nail biting, read Carmen Amato's addictive prose. She knows this territory like a jaguar!"
Featured Author M.T. Magee
Hello, mo chairde and welcome to my page. I am M.T. Magee, the author of the award-winning, #1 Amazon international, bestselling series, The Rinefield Chronicles. Book #1 is entitled The Treasure of Gwenlais. Book #2 is Child of the Kindred. Book #3 is now in production.
On Mar. 31st The Treasure of Gwenlais received the 2015 Silver Medal Winner of Ireland's Drunken Druid Award Finalist for IAN Book of the Year Award 2016 for First Novel on Aug. 31st. On Sept.1st 2016 I received the Finalist Award for Readers' Favorite Book Awards Voted #1 On Listopia's Best Fantasy Romance (not urban).
I live in New England on our small farm with my husband and son. We raise an assortment of silly goats, quiet rabbits, far too many ducks and chickens, and a high-strung Border Collie cross named Gronk. I have always loved fantasy and fell in love with Tolkien at age eleven. I read all of his works by age twelve. I have been writing stories since I was ten years old and have always wanted to be an author. After fulfilling my dream of becoming a nurse, marrying the love of my life and having two wonderful sons, I have finally been able to fulfill my first dream of publishing my first book. My youngest son is severely disabled, and I am his full-time caregiver. The long winter months here in New England make it virtually impossible to go out very often, so I used this time to begin my story, The Treasure of Gwenlais. Eighteen months and 1144 pages later I am very happy to present my story to all of you. I love strong female characters, who are still able to convey a sense of vulnerability and be very relatable. I also love strong male leads who are not afraid to show their soft side. Love of family is important to me as I am sure it is to everyone and I convey this in my story.
So welcome to the world I have created, and I hope you enjoy visiting often.
The world I have created, comes from the inspiration of both my Scottish heritage and my husband's Irish descent, with pride and respect for both cultures. The beauty of the Scottish Highlands, as well as the lush rolling meadows of Ireland, serve as a backdrop for the mythical realm of Rienfield. Many of the names of villages and towns that are used are actual names of towns and villages of Scotland and Ireland. They are used in direct correlation for what their rich past made them known for and is applied with loving respect for their history in the story. Many of the names of the characters are Irish, Scottish, or Gaelic, again showing my love and admiration for our heritages. The characters also speak Old Irish, from time to time, referring to it as 'old speak.' I hope you will find this as fascinating and beautiful as I did. You will find the Kingdoms of Gwenlais and Heathwin filled with wonder, danger, adventure, romance, love of family as well as betrayal.
The people, races, and beings, will beckon you to return and visit, over and again, sharing in their joys, sorrows, tragedies and triumphs. The photos I have added my inspirations for the backdrop of my story.
So, mo chairdes, find your comfortable reading place, and immerse yourself in the lives of the warm, courageous, humorous, and sometimes frightening characters, which make up the world of Rienfield
You can find me on my website The Rienfield Chronicles
On Twitter
On Pinterest The Treasure of Gwenlais
Child of The Kindred
---
Featured Author Helene Fermont
I was born in Malmö, Sweden's third largest city and cultural hub where I enjoyed an idyllic childhood, surrounded by beaches, parks and commons. My home was filled with music and literature and I started to write short stories, which I entered into competitions when I was eight years old.
I moved to London in the mid-Nineties and it has now been my home for more than twenty years. I regularly spend part of the year in Malmö surrounded by the beautiful landscape and tranquility that inspires my writing.
My debut novel, Because of You, was published in August 2016. The novel is inspired by my own visits to London during the Eighties. The eclectic club scene was something that I was too young to appreciate fully at the time but it is emblematic of an exciting era that is now gone forever. Looking back, it was such fun and inspired me to relocate to London many years later.
My second novel, 
We Never Said Goodbye,
was published in April 2017 and my third, 
His Guilty Secret
, is due out in next month.
---
   Featured Author C. A. Knutsen Bio
Best Selling and Award winning Author C.A. Knutsen was born in the Pacific Northwest with its mountains, forests, rivers and rugged ocean coast. Enjoying the natural beauty, he is especially drawn to the shores of Puget Sound with its majestic, rocky bluffs and forests. This setting inspires his speculations about the wonderful life on this planet and its possible transformations in the future, as well as the role human beings have in sustaining life and caring for each other.
Knutsen, with a Bachelor of Science in Electrical Engineering and a Masters in Business Administration from the University of Washington, has conducted research on alternative energy sources for the U.S. Department of Energy at Battelle, Pacific Northwest Laboratory, among other positions in his professional career. His background in science and business, as well as his passion for life in all its forms, now inform his visionary fiction.
Author of Emergence (Janus Unfolding Book One)
Purchase Emergence-(Janus Unfolding Book 1) Now
Connect With C.A. Knutsen
Website – C.A. Knutsen
Twitter – @CaKnutsen
Facebook – C.A. Knutsen
Goosey
dReads – C.A. Knutsen
---
Featured Author Thea Ca
 Thea Casey is from Los Angeles and currently lives in Atlanta. Always having had an intense love for God, a vivid imagination and a heart for writing, she combined the three and Chronicles of Forgiveness is her debut novel. When not creating characters, Thea enjoys classic movies, interior design and travel.
Thea Casey Media, LLC (TCM), was formed to capture the attention of women using faith based fictional stories to awaken their strength. The goal of TCM is to assist women to realize that past circumstances are not a reason to settle for less than they deserve and the best of everything is well within their reach.
---
                                                 Featured Author Lizbeth Meredith
Lizbeth Meredith is an Anchorage-based writer with a bachelor's degree in journalism and a master's degree in psychology. She has worked as a domestic violence advocate and a child abuse investigator, and with at-risk teens as a juvenile probation supervisor.
Lizbeth published Pieces of Me: Rescuing My Kidnapped Daughters, a 2017 IPPY Award silver medalist for memoir/personal struggles. She published When Push Comes to Shove: How to Help When Someone You Love is Being Abused on Amazon and Nook, and is a contributor to A Girl's Guide to Travelling Alone by Gemma Thompson.You can contact her at lameredith.com or on Facebook at https://www.facebook.com/lizbe thmeredithfan or on Twitter at Lizbeth Meredith@LizbethMeredith. 
Featured Author "Casey Costra"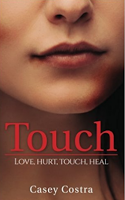 I was born and raised in New Haven,
Connecticut, a short ride on the commuter train from New York City, the setting
for Touch. I won a scholarship to New
Haven's university, Yale. I married while still a student and had two sons, one
right after the other. Working in factories, stores, schools, and driving a
cab, the two of us managed to raise our kids and earn both bachelors and
graduate degrees, in the Midwest and in Washington, D.C. We finished our last
degree the year our oldest son entered college.
Though I have been a Sociology
professor at American University in Washington, I also have a rural development
degree. My family and I have lived back in Mexico, and also Guatemala, Ecuador,
and Peru, where we adopted our third child, a girl. Our kids attended local
schools and we worked in various rural development projects. I usually
monitored and evaluated the effects of the project on poor or indigenous women.
I am bilingual in Spanish and English.
We are travel addicts, dragging our
kids around the world, returning a number of times to Sicily and Italy. With any
work excuse, we take off. I've been to 54 countries on five continents, as well
as the 50 United States and all but three Canadian provinces.
Since we became

full time artists and
writers, we moved to coastal Delaware, where we live in a house with two art
studios and an office for writing. We're both buried in our work and, when not
traveling, have the social lives of hermits. I was for a while the co-owner of
an art gallery but now concentrate on my writing.
Touch
is my fourth novel, the first one worthy of publication.
I have written or co-written several
academic books and monographs, but Touch
is my first novel. Fiction is more challenging—difficult and rewarding—for me than
academic nonfiction. Both the novel's neighborhood and its characters are based
on neighborhoods and people I knew where I grew up in New Haven, which was then
a mostly Italian city.
My indie publisher Forward Press says
it is "dedicated to works of fiction that call attention to social problems or
their solutions." Though also a "will-they-or-won't-they" love story, Touch was written in that spirit and fits
squarely within that mission.
Look this Fall for Traffic, Volume 2 of the Rosa DeAngelo series. Follow me on my
Amazon or Goodreads author pages, Twitter (@CaseyCostra), or on my webpage and
blog, CaseyCostra.com.
Featured Author "Mia Fox"
Mia Fox is a Los Angeles-based novelist who writes across varied
genres including Contemporary and Paranormal Romance, Chick Lit, and Satire.
She received her Bachelor of Arts Degree in Communications from U.S.C.
Before writing full time, she worked as an entertainment
publicist, a career she chronicles in her novel, "Alert the Media." However,
she is happy to leave that world behind her, preferring that any drama in her
life is only that which she creates for her characters.
She lives in Los Angeles with her husband, three children, and
two fur children, Bean and Oliver.
                                     Featured Author Madison Thorne Grey
Madison Thorne Grey is the author of fantasy and paranormal romance: The Mirror of Blackmor trilogy and The Gwarda Warriors.
With a less than perfect, troublesome upbringing, Madison learned early on to engulf herself in fiction and movies, as a much needed way of escape. She quickly fell in love with adventurous tales, especially those set in fantasy worlds, true love that prevails over all, and happily ever afters.
She writes nearly every day, usually with a cup of coffee close at hand, spilling her heart onto the pages of her latest book, telling stories of forests, magic, and soul mates.
Madison has many writing endeavors in the works, including a unique take on a vampire romance and a spin-off to her Gwarda Warriors series.
For more information regarding Madison Thorne Grey and her works, visit her website: http://madisonthornegrey.com.
                                   Featured Author Janell Butler Wojtowicz
Janell Butler Wojtowicz, born and raised on an Iowa farm, was one of those kids who loved to write the dreaded "What I did on summer vacation" essay. Her summers on the farm were rather boring, but she enjoyed the challenge of making mowing a huge lawn edged by prickly rose bushes with a push mower sound adventurous.
Janell attended the University of Northwestern in St. Paul, Minnesota, earning a bachelor's degree in, naturally, Written Communication/Journalism Emphasis. She returned to Iowa where she worked as a reporter/editor at three small town newspapers for 10 years.
Janell left the small town Iowa life when she married, Frank Wojtowicz, a family friend, who lived in Minneapolis. (By the way, her Polish last name is pronounced "Why-tow-vitch.) She worked in public relations at her alma mater, the University of Northwestern; Leadership Foundations, a nonprofit organization supporting inner-city Christian ministries; and the Minneapolis Park and Recreation Board, where she wrote about bogs, milfoil and Emerald Ash Borer. (Google them if you really want to know!) Today, Janell owns a freelance service, A Portrait in Words, and is a member of American Christian Fiction Writers and Romance Writers of America.
She and Frank, live in New Brighton, Minnesota, a pleasant suburb of the Twin Cities. She has two step-sons, a step-daughter-in-law, and three step-granddaughters.
Much of Janell's writing has been the "people stories" of trial, tragedy and triumph, which are reflected in her debut novel, "Embracing Hope." The idea for the novel came after watching a BBC version of "Jane Eyre" in 2007. That night she dreamed the beginning, pivotal scene in the middle and the ending of "Embracing Hope", and began writing it the next day.
                                                              Featured Author Adrienne Williams
I am a woman of a certain age who loves
reading and writing books. My preferred genre is romance and currently my favourite author is Jojo Moyes.
My favourite book of all time is 'All the Little
Animals' by Alexander Hamilton, which I first read as a teenager and has stayed
in my head ever since.
I have a
passion for learning new skills and although I have mainly worked in the
jewellery trade, I have studied and gained qualifications in Art & design,
Interior decor, and counselling skills.
When I'm not
writing, I have an on-going intention to 'get fit' so I wear a fitness tracker
which sneers at me every day for only walking a measly three and a half
thousand steps instead of the desired ten thousand.
I am constantly
on a diet which I rarely follow and I love shoes, handbags and things that
sparkle.
 I have a yearning for a log burning stove but
have a 'realistic' gas fire.
 I would like to own a dog, (probably a Jack
Russel) but must make do with a grumpy tortoise who hisses at me when I pick
him up.
 I have a lovely husband and two grown up kids
who have finally moved into homes of their own, and an elderly mother who
speaks her mind.
Currently I
have two eBooks available on Amazon.
 Boob Jobs & Angel Cakes is a story of
friendship, overcoming adversity and finding love again.
 One Cat, Three Creeps & a Sex God is
romantic novel with a twist of suspense and a dash of humour.
My website is
adriennewilliams.co.uk.
Barbara Edema has been a pastor for twenty three years. That sounds astonishingly boring. However, she is a great deal of fun, with a colorful vocabulary used regularly out of the pulpit. Barb has spent decades with people during holy and unholy times. She has been at her best and her worst in the lives of those she has cared for.

Now she's writing about a fictional church based on her days serving many delightful and frustrating parishioners. Pastor Maggie is a young, impetuous, emotional, and clumsy—not to mention, a crazy cat lady—who steps into ministry full of Greek and Hebrew, but short on life experience. She learns quickly.
Barb lives in DeWitt, Michigan with her husband, Doug. She is the mother of Elise, Lauren, Alana, and Wesley. Like Maggie, Barb is a feline-loving female. Hence, she has collected an assortment of rescue kitties.
Barb enjoys date nights with her husband, watching her children do great things in the world, a glass of good red wine, and making up stories about the fun and crazy life in the church.
The fictional Loving the Lord Community Church is nestled in the sleepy small town of Cherish, Michigan (based on the real city of Chelsea, Michigan)
"To Love and To Cherish" was released in September 2015.
The second book, "To Have and To Hold" was released February 14, 2017. From Pen-L Publishing
pen-l.com
Look for the third book in the series, "For Richer, For Poorer" in the fall of 2017. 
Click Purchase "To Have and To Hold" Now 
---
Jeanne Blasberg is a voracious
observer of human nature and has kept a journal since childhood.  After graduating from Smith College, she
surprised everyone who knew her by embarking on a career in finance, making
stops on Wall Street, Macy's and Harvard Business School, where she wrote case
studies and business articles.
A firm believer that you are never
too old to change course, Jeanne enrolled at Grub Street, one of the country's
pre-eminent creative writing centers, where she turned her attention to memoir
and later fiction. Eden is her debut novel.  Jeanne and her husband split their time
between Boston and Westerly, RI.  When
not writing, she can be found playing squash, skiing, or taking in the sunset
over Little Narragansett Bay.
Featured Author Diana Forbes
Diana Forbes is a 9th generation American, with ancestors on both sides of the Civil War. Diana For
bes lives and writes in Manhattan.
When she is not cribbing chapters, Diana Forbes loves to explore the buildings where her 19th Century American ancestors lived, loved, survived and thrived. She is passionate about vintage clothing, antique furniture, ancestry, and vows to master the quadrille in her lifetime.
Diana Forbes is the author of Mistress Suffragette.Prior to publication, Mistress Suffragette won 1st place in the Missouri Romance Writers of America (RWA) Gateway to the Best Contest for Women's Fiction.
A selection from the novel was a finalist in the Wisconsin RWA "F
ab Five" Contest for Women's Fiction. Mistress Suffragette won 1st place in the Chatelaine Awards in the Romantic and Sensual category and was shortlisted for
---
                                             Author Tess Devlin – Biography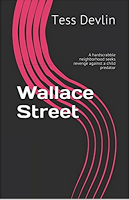 Tess was born on the South Side of Chicago to working class parents in a neighborhood similar to the neighborhood described in her book 'Wallace Street'.
Tess and her sister attended parochial school until Tess finished her first year of high school. After their parents divorced their mother remarried and the family moved to a nearby suburb where their step-father was Fire Chief and where Tess finished high school.
Tess attributes her love of reading to her mother. Since early childhood regular Saturday visits to the local Chicago Public Library planted the seeds of a desire to weave stories.
She worked at various Loop offices. One most memorable to her was working at Frye Consultants, an international marketing and consulting firm. It was a firm that set high skill standards and introduced her to a world of high-pressure and high performance.
Another memorable position was as Administrative Assistant to the Dean of Admissions and Public Relations of the School of the Art Institute of Chicago. At that time the school was located in a basement behind the museum, with its majestic lions on Michigan Avenue. The personalities of visiting world renowned artists, faculty and students gave Tess just another treasure trove of potential story characters.
By this time Tess was married, her husband going to school at night earning his college degree. It was also the time she and her husband began having their own children.
Tess and her family relocated to southern California where she worked with military jet pilots at Point Mugu, then with a large defense contractor often working in 'black programs', a term used for classified programs.
While in California Tess and her husband returned to night school; he obtaining his law degree and Tess earning a paralegal certification. It was a time when books were everywhere because by now the children were also in college.
Several years were spent working with her husband and son in their family law firm. Her husband and son as the lead attorneys and Tess being kept busy as paralegal and office manager.
Never forgetting those early visits to the local library and very diverse work experiences created an excitement in Tess to cull interesting situations and characters for her books.

Tess now lives with her husband commuting between California and Texas. Their daughter is now an attorney living in Chicago. Their son is an attorney living with his family in Utah. To Purchase Her Book Click Here
---

                                      E.E. Kennedy
Ellen Edwards Kennedy, aka E.E. Kennedy, grew up in far northern New York State and loves researching the history and culture of the region for her mystery series about Amelia Prentice, a high school English teacher.

The titles, published by Sheaf House, so far include, Irregardless of Murder, Death Dangles a Participle, Murder in the Past Tense and Incomplete Sentence. A fifth book, The Village Idiom, is currently in production.
Ellen mentors the weekly CAC Writers' Circle in Cary, NC and regularly writes articles for the SuspenseSisters.blogspot.com website. Recently, she has written scripts for and performed in radio dramas on the Christian Car Guy Show on the Truth Christian Network.
She is a member of Chi Libris, American Christian Fiction Writers, Christian Author's Network, Light of Carolina Christian Writers, Sisters in Crime and MurderMustAdvertise.
She and her husband live in North Carolina, are born-again Christians, and are the happy, blessed grandparents of five little answers to prayer.
---
James William Peercy fell through a portal into the publishing biosphere in 2012. Previously, he had been observing his own world and recording it since the age of 10. James continued writing while attaining a degree in Computer Science, getting married, raising dogs, and starting a business. Since all worlds exist simultaneously, he has added two book series, the Cliff Fulton mystery series and the Xun Ove fantasy series. With a mind constantly moving, he devotes his downtime to writing, enjoying a bit of travel, and adoring his wife, Claudette.
If you like poetry, fantasy, sci-fi, and mystery check out his website.
Jacqueline Smith was born and raised in Dallas, Texas. She attended the University of Texas at Dallas, where she earned her Bachelor's Degree in Art and Performance in 2010. Two years later, she earned her Master's Degree in Humanities. Her present book series consists of the Boy Band series and her Cemetery Tour series.
Along with writing and publishing, Jacqueline loves photography, traveling, and nature.
http://www.windtrailpublishing.com
https://www.facebook.com/JacquelineSmithAuthor
https://www.instagram.com/jacquelineesmith/
https://twitter.com/JackieSmith114
http://www.WithinTheHeartOfSilence.com
                               Author Tracey Mayfield
I have always lived in the beautiful state of Oregon where my novel―
Beyond Ikenick Creek
―takes place.  Camping, gardening, reading
, and cheering for my kids' sports teams are my favorite hobbies.
I've been a Registered Nurse since 1997 and have worked in a variety of settings that include surgery centers, an apheresis cell collection and infusion unit, hospital medical and surgical floors, and clinics.  From oral and plastic surgery to orthopedics, urology, and pediatrics, my nursing background is very diverse.  I have also volunteered as a Coach, School Board Member, and Committee Member.  Being an author of inspiring, contemporary fiction for teen and adult readers has been an aspiration of mine for awhile. My first novel was recently published, and I hope to start on a second manuscript soon.
Inspiring people of all ages is my goal.  

Beyond Ikenick Creek 

is now available from Christian Faith Publishing.  I hope to share the message of God's grace and forgiveness with everyone.
The love, support, and encouragement from my husband and our two children helped me through this literary journey.  I hope my novel inspires you to follow your hearts and dreams.
---
I grew up with a strong sense of justice.  I simply knew the way things should be.  And since I'm not smart enough to be a district attorney, I am a novelist.  My childhood was slightly confusing.  I blame my parents for this.  Oh heck, I'm going to blame them for everything.  I think I would have turned out normal if it weren't for them.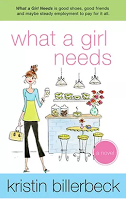 Okay, probably not.  I am a fourth-generation Californian, and an American mutt, but identify most strongly with my Italian heritage.  My mother's family, of strong Norwegian/German descent, tried to teach me how to do things right.  How to cook, clean, sew, budget accordingly – all the things a proper young girl should know to be a contributing member of society.  I, however, failed miserably.  For my 40th birthday, my grandmother gave me a cookie gun, so it's clear she hasn't given up on me yet!  That is eternal optimism!
My dad's Italian family taught me about the good life.  The indulgent life.  How to eat, shop and be merry.  My Nana had very tiny feet and a penchant for shoes (she worked at the Emporium, no doubt to fund her shoe addiction).  My afternoons at her house had no lessons, other than how to walk in her high heels, drape myself in her mink stole and drip myself with rhinestones.  Tastefully, of course.  I picked up on this lifestyle much quicker.

I graduated San Jose State University with a degree in Journalism & Mass Communications (emphasis in Advertising), gave my life to Jesus during college and found my true love in a Christian Singles' Group, which yes, I skewer in "What a Girl Wants".  He is German.  Practical.   And a Contributing Member of Society.  I am still Italian, fluffy and an aficionado of fine shoes & handbags.
Together, we have four children and now it's our turn to confuse them.  The circle of life.  Dysfunctional family style.
For information on how you can be on our "Author Spotlight" page, contact us for details.